Special Admissions Program Admits New Batch of Uniquely Talented Students
2019.12.13
On December 13 NTHU announced that for the 2020-21 school year 60 students have been admitted via the Special Admissions Program, out of a total of 1,101 applicants. Amongst the applicants, 703 applied to the NTHU College bachelor's program, and 33 were admitted, including a mathematical genius suffering from selective mutism and a young historian who has already published two books.
Associate vice president for academic affairs Prof. Chiao Chuan-chin, who also serves as the director of the Student Recruitment Center, said that the record-breaking number of applicants this year posed a big challenge to those tasked with reviewing the applications. In order to be fair and objective, numerous panels of experts were assembled to conduct 15-minute interviews with each short-listed applicant.
A reticent genius
Selective mutism is a type of social anxiety disorder in which a person has the ability to speak normally, but cannot speak in certain situations. Amongst the successful applicants was Mr. Chang, who has suffered from selective mutism since childhood. As a result, having encountered countless difficulties at school, he dropped out and since the third grade he has taught himself at home. However, his condition became increasingly serious, and there was a three-year period in which he was completely unable to speak. Afterwards, with the help of the Selective Mutism Association of Taiwan (SMAT) and foreign experts, his condition gradually improved, and today he uses internet technology to practice speaking.
Despite his disability, Chang is extremely intelligent, and early on he was recognized as a math prodigy. During the fifth grade he read all 13 volumes of the English version of Euclid's ElementsElements, and in the seventh grade he completed the online Stanford Calculus Course. Although enrolled in high school, Chang is unable to attend regular classes; he only goes to school for the exams, and always scores at the top of the class. His teachers provide him with one-on-one instruction in math and chemistry, and he does chemistry experiments when no one else is in the laboratory. He has also taught himself English, French and German.
Due to Chang's special circumstances, he was allowed to have an online interview, in which he had his back to the camera and used communication software to type his answers to the panel's questions. The written math test was also conducted online, and the panelists were immediately convinced of Chang's remarkable ability, but some wondered what such a genius might possibly gain from a university education. One of the panelists was NTHU honorary chair Prof. Chang Shih-lin, who convinced the other panelists that the Special Admissions Program was meant for students like Chang.
Chang's mother said that she expects that Chang will be able to attend classes at NTHU and fit into campus life, especially if he has a private dorm room. Chiao said that NTHU University will provide Chang with special assistance to help him adapt to campus life and succeed in realizing his dreams.
An aspiring performer
Coincidentally, Chang's elementary school classmate Shen Li'an was also amongst this year's batch of successful applicants. Shen is currently a student at the National Experimental High School at Hsinchu Science Park. Because she is fluent in German, when a German expert gave a talk at the SMAT, Chang's mother had her serve as their interpreter. Shen said that she was pleased to have the opportunity to use her language skills to help others.
Shen's parents recently emigrated abroad, but in order to pursue a career in the performing arts, she decided to remain in Taiwan. She was a contestant in the first Jungle Voice contest and has appeared in a commercial with Jam Hsiao. She said that she has promised her father that her singing career won't cause her to neglect her schoolwork.
Shen said that what attracted her to NTHU was the opportunity to engage in independent study and to design her own major, centering on management and fashion marketing. She said that she was really nervous while waiting for the application results, and was elated to learn that she has been admitted.
A precocious historian
Jiang Zhongyuan is another self-taught student admitted under the Special Admissions Program this year. He dropped out of high school because he wanted to concentrate on writing about history, and in the past two years he has written seven books in about 900,000 characters. Two of them have been published (one on the controversial politician Wang Jingwei and another on Nazi Germany), and another four will be published soon.
Jiang said with a smile that he has no interest to exonerate Wang or Hitler, but rather wants to present such figures from a different perspective so as to provide a deeper understanding of history. He also created a Facebook page titled History Storyteller, which already has nearly 20,000 fans. He said that NTHU is his dream school, due to its innovative admissions program and the academic freedom students enjoy, and that he is planning to focus on history and literature.
Born to be an inventor
Also amongst this year's batch of successful applicants was Jiang Chengwei, a young inventor who has already received four patents.
Jiang said that he came up with one of his inventions while accompanying his mother to the hair salon, one of the customers of which was an old lady in a wheelchair who regularly came in to have her hair done. She got dropped off by the local public services van, but once her hair was finished, she usually had to wait a few hours to get picked up and taken home by a family member. Always intent on benefiting others, Jiang soon set about inventing a device which converts an ordinary wheelchair into an electric wheelchair, thereby greatly increasing the mobility of wheelchair users. His invention won the platinum award at the 2017 Taipei International Invention Show & Technomart.
Jiang also invented a portable bathing device for use by bedridden people, such as his grandmother, who suffers from diabetes. This invention won a gold medal at the 2018 Kaohsiung International Invention & Design Expo and has also been endorsed by the Genesis Social Welfare Foundation.
Jiang said that from his participation in numerous invention exhibitions he has come to learn that most inventions are not easy to market. Thus he has come to NTHU to hone his abilities in such areas as design, marketing, innovation, and entrepreneurship, and he hopes to start his own enterprise by his junior year.
Trading the catwalk for rural education
Also amongst this year's batch of successful applicants was Chang Chuyi. Previously an aspiring model who once won third prize in a modeling contest, Chang later decided to trade modeling for public welfare work and rural education, and in September of this year she received the Kaohsiung Social Education Contribution Award. In addition, she is also a violinist for the Kaohsiung Youth Symphony Orchestra.
Chang said that she wants to become an art therapist, and that in her Junior year she will enter the Dept. of Educational Psychology and Counseling. She said that chose NTHU for the opportunity to study with experts in various fields, which will enable her to combine her interests in music and counseling. In addition, Chang is planning to broaden her world by joining the International Volunteer Society.
The Special Admissions Program—the first of its kind in Taiwan—was set up in 2014 to provide admission opportunities to prospective university students with unique abilities and excellent character, but who might have difficulty gaining admission through the ordinary admission channels. The program also gives special consideration to students who have demonstrated fortitude in overcoming a disadvantaged background. The percentage of freshmen admitted under the Program was initially 1%, and has recently been increased to 3%.
Number of students admitted under the Special Admissions Program for the 2020-21 school year by department
| | | | |
| --- | --- | --- | --- |
| Department | Number of applicants | Number admitted | Percentage |
| NTHU College bachelor's program | 703 | 33 | 4.7% |
| Mathematics | 27 | 3 | 11.1% |
| Physics (Optical Physics Group) | 32 | 5 | 15.6% |
| Chemistry | 14 | 2 | 14.3% |
| Materials Science and Engineering | 16 | 2 | 12.5% |
| Power Mechanical Engineering | 63 | 3 | 4.8% |
| Computer Science | 94 | 6 | 6.4% |
| Life Sciences | 17 | 3 | 17.6% |
| Special Education | 40 | 1 | 2.5% |
| Arts and Design (Art Group) | 42 | 1 | 2.4% |
| and Design (Design Group) | 53 | 1 | 1.9% |
| 共計Totals | 1101 | 60 | 5.4% |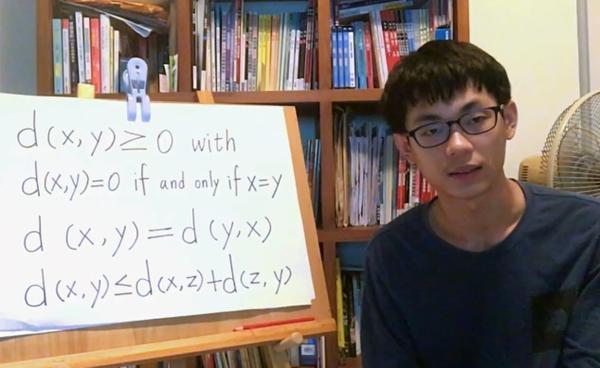 Despite suffering from selective mutism, Mr. Chang is a math prodigy.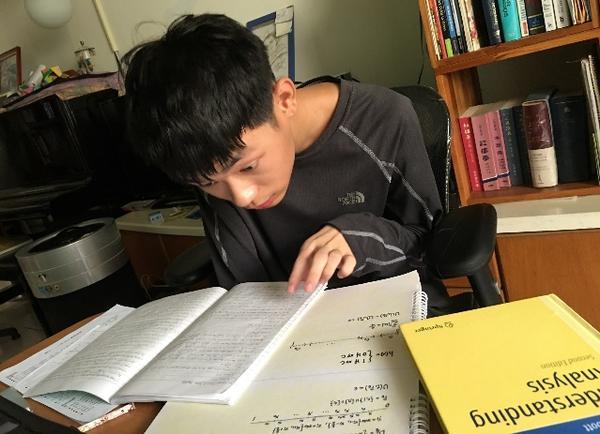 Mr. Chang has taught himself three languages.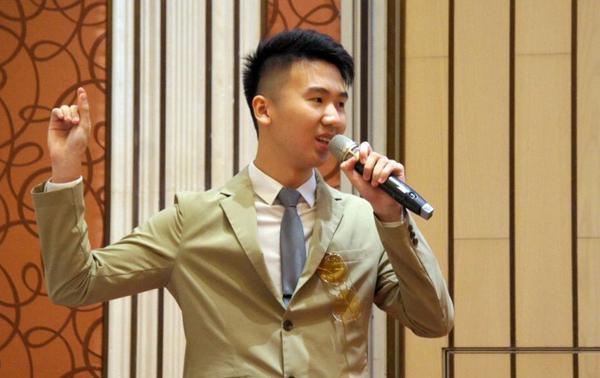 Young historian Jiang Zhongyuan has written seven books, two of which have already been published.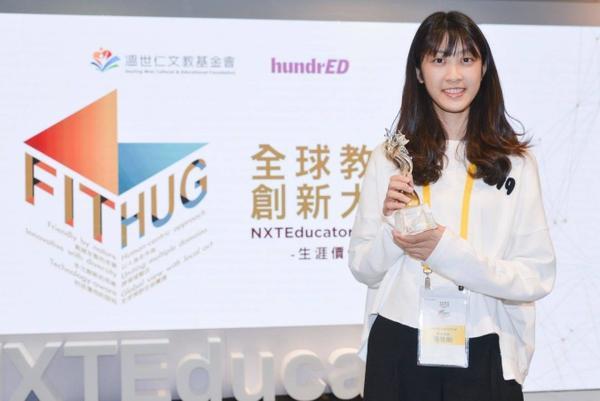 In September of this year Chang Chuyi received the Kaohsiung Social Education Contribution Award for her work in rural education.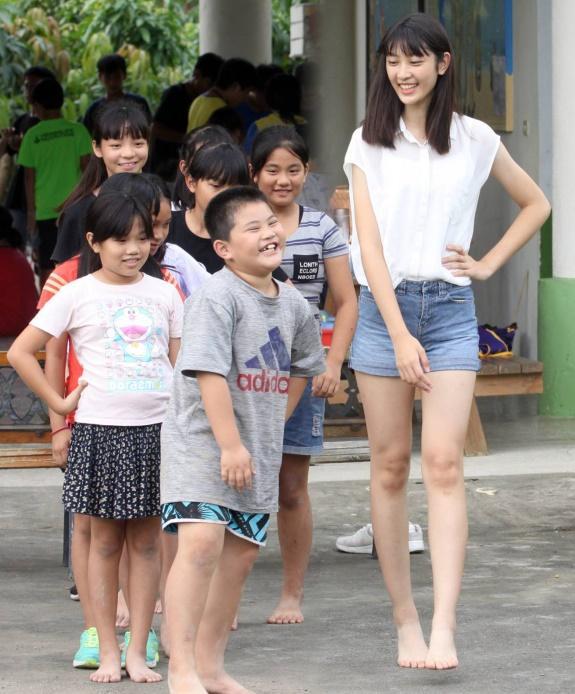 Chang at a school in rural Taiwan.