College of Technology Management
A Brief History of the College

Founded in 2000, the College of Technology Management (CTM) is the first of its kind in Taiwan. Benefiting from National Tsing Hua University's strength in science and engineering, CTM aims to integrate such strength with vigorous corporate connections and solid management curriculum and is widely recognized as a leading incubator for future leaders. CTM is an interdisciplinary business school. As of 2018, CTM has more than 70 full-time faculty members, 1750 students and accumulated alumni 6000.
Special features/ strengths

CTM devotes its efforts to accomplish the mission of cultivating business leaders and managerial talent who serve our economy and industries with integrity.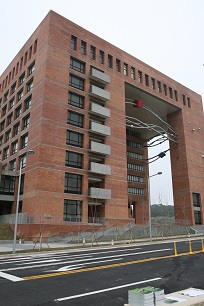 To accomplish our mission, we are committed to:
Cultivating managerial talent and future business leaders with interdisciplinary and fundamental education
Advancing state-of-the-art knowledge through solid researches in technology management and business-related areas
Serving as the bridge between the university and industries by reinforcing industrial collaboration.
CTM 's Office
Phone: +886-3-516-2100
Fax: +886-3-562-2456
Mail address : R530, TSMC Building, No. 101, Section 2, Kuang-Fu Road, Hsinchu, Taiwan 30013, R.O.C.
Email address : ctm@my.nthu.edu.tw
Departments/Institutes
Department of Quantitative Finance
Double Specialty Program of Management and Technology
Institute of Technology Management
Institute of Law for Science and Technology